The BARD Archive: 50 years of radio excellence
Bay Area Radio Drama was the work of radio dramatist and voice actor Erik Bauersfeld (June 28, 1922 – April 3, 2016). While his most notable role was providing the voices of Admiral Ackbar and Bib Fortuna in the third film of the original Star Wars trilogy, Mr. Bauersfeld developed dozens of widely varied projects of drama and the acoustical arts. Beginning in 1961, at the new visionary non-commercial Pacifica radio station KPFA in Berkeley, he learned some of the basic production and performing skills.
Earwax Productions is proud to be able to make available the BARD to the public, and to honor Mr. Bauersfeld's innumerable contributions to the audio arts.
Read the full introduction to the original archive here. 
Feature Film & Documentary
Jim McKee and Earwax Productions have created sound design, supervised and mixed for major motion pictures, independent features and documentaries, as well as major IMAX productions. 
Bram Stoker's Dracula
In conjunction with American Zoetrope, Earwax was on the Academy-Award winning sound design team of Francis Ford Coppola's 1991 film version of the Bram Stoker novel. Jim was credited as "special sound effects editor" for helping create much of the metaphysical soundscapes of the castle and mysterious powers of Count Dracula.
Bram Stoker's Dracula
In conjunction with American Zoetrope, Earwax was on the Academy-Award winning sound design team of Francis Ford Coppola's 1991 film version of the Bram Stoker novel. Jim was credited as "special sound effects editor" for helping create much of the metaphysical soundscapes of the castle and mysterious powers of Count Dracula.
Banshee Blacktop
A drifter is picked up by police in connection with the disappearance of a young couple on a remote, windswept island months before. But the drifter turns the table on their investigation and relates a tale of madness and the supernatural. Earwax Productions has been working with Irish director Sean Garland for over a decade now. The sound design and mix of Banshee was a work for the love of the art and film making at it's finest. Read more about the film and the process in this interview with the director.
Inside Out and other Blu-ray/DVDs from Pixar Studios
Since 2007 Jim has been helping Pixar edit and mix most of the bonus materials for their Blu-ray DVD's. The Pixar Studio team for DVD and promo production are some of the smartest, talented people in the business and a real pleasure to work with.
Broadcast and Online
From radio dramas to broadcast advertising, Earwax Production has been creating award-winning radio and television projects since 1983. KQED's Truly California and Neighborhood Series, collaborations with accomplished Bay Area radio dramatist Erik Bauersfeld of Bay Area Radio Drama and over twenty-five years working together with the Kitchens Sisters on their various series with NPR and Morning Edition.
Audiographs
Jim and Barney like to record real people talking about things they know. It has an authenticity that can never be achieved by actors. Then they like to bring out the natural musical qualities in those recorded voices by creating song forms and poetic forms they call "Audiographs". Their first audiograph piece, created with Markos Kounalakis, who coined the term, was SONGS FROM THE TENDERLOIN, about homeless panhandlers and life on the street. Since then they've made pieces about heavy metal musicians, virtual reality. , the logging industry, and now they're recording caregivers.
The Kitchen Sisters
Davia Nelson and Nikki Silva are a force of nature in and outside the radio community. They produce, teach, write and tell stories that help build community. Lost and Found Sound, The Sonic Memorial, The Hidden World of Girls, Hidden Kitchens: War & Peace & Food and their latest podcast Fugitive Waves have introduced us to people and brought us to places in a story telling style that is intelligent, thought provoking and gut-wrenchingly funny. Jim and Earwax associates Andrew Roth and Jeremiah Moore have had the privilege to help mix most everyone of these projects.
Bay Area Radio Drama
Erik Bauersfeld began his career in radio at Pacifica's KPFA station back in 1961 as director of the Drama and Literature department. In the mid 1990s he created the non-profit BARD. Bay Area Radio Drama allowed him to pursue grants and include artists, thinkers and producers outside of Pacifica radio. Over the years, Erik has mentored some of the most creative sound artists of our time. For more than fifty years, Erik has collaborated with writers, playwrights, actors and musicians on a body of work ranging from early Black Mass readings, the Hörspiel/USA project with WDR Cologne Germany, Eugene O' Neil series, Locations and currently Taos: A Visitable Past, a work that documents with sound, the place and time of DH Lawrence and other artists living in Taos, New Mexico.
Audio Branding and Interaction Design
Apple Computer
Earwax entered the world of interactive audio in 1987 working with Apple Computer's Multimedia Lab in San Francisco. With HyperCard and Laserdiscs we help provide music and a sound library for the Visual Almanac. Jim McKee in collaboration with Apple's Advanced Technology Group, developed AUI for the 3D mouse, typing interfaces and sounds for the Appearance Manager.
Facebook
Everett Katigbak, one of Facebook's Branding Managers and Earwax sound designer Jim McKee help create the F-A-C-E Messenger ping.
Belkin
Working together with Belkin Senior Manager, User Experience Jon Plummer, Jim McKee creates a new audio brand and start-up for Belkin's new Bluetooth speaker series. See the Belkin Fusive review.
Art Installations & Exhibit
A Wing and a Song
A Wing and a Song was the title of Jim's graduate thesis project at Mills College Center for Contemporary Music. The piece was essentially a digital music system controlled by the pitch and roll of a hang glider. The thesis concert was held on May 10th 1983 at Fort Funston along the cliffs over looking the Pacific. Since then, he has been forever curious about the intersection and interaction of audience and art.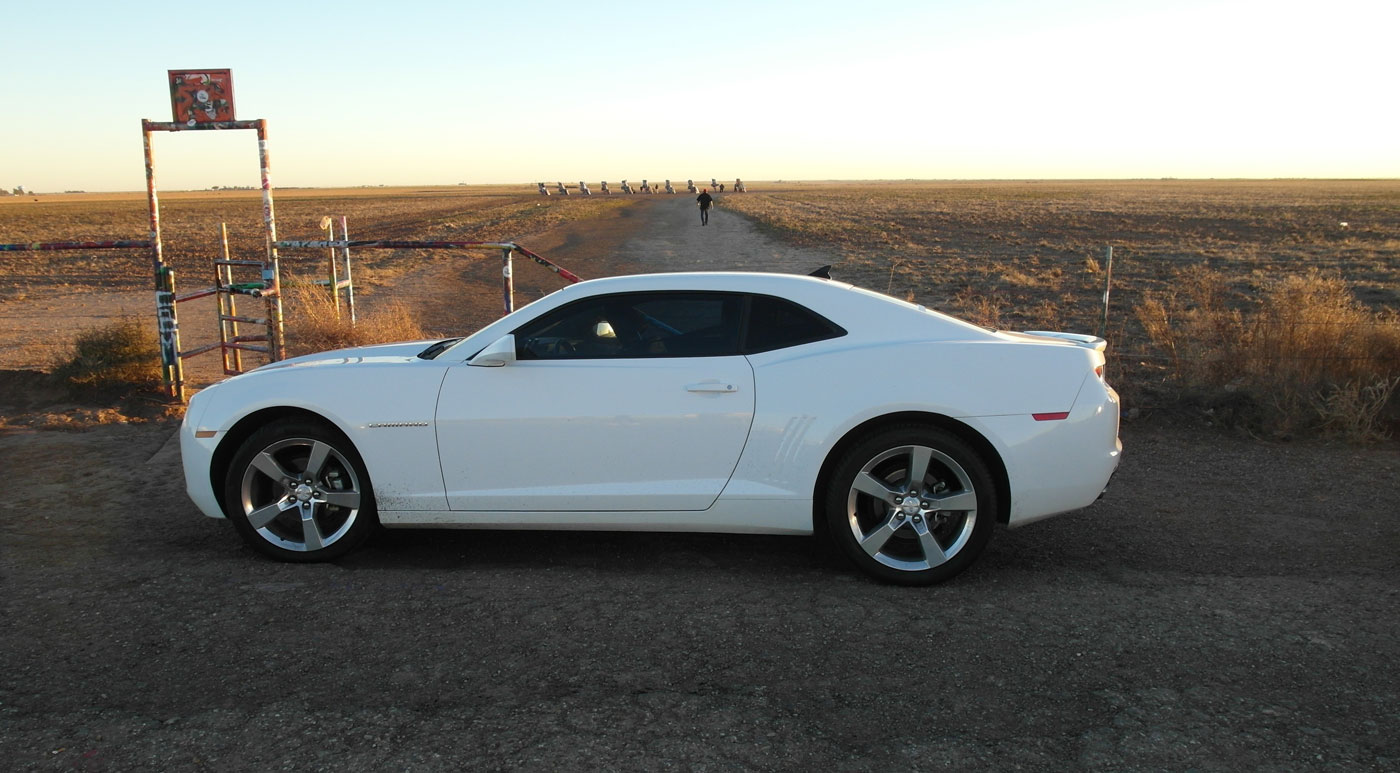 Chip Lord Projects
Greetings from Amarillo is the latest collaboration between Chip and Amarillo musician Hayden Pedigo. An album of original guitar recordings set to the landscape and mindscapes of Amarillo Texas. On May 11th, Hayden performed live along with a 5,1 soundscape mix in an After Dark screening at the Exploratorium in San Francisco, CA.
Doug Hall: Chrysopylae
Doug Hall's immersive two-screen video installation challenged the familiar picture-postcard vision of the Golden Gate with a pair of contrasting perspectives. Emphasizing the monumentality of not only the Golden Gate Bridge, but also the massive container ships that pass beneath it, the installation revealed the bridge as part of an environment that is at once natural and human-made. This is one of several works celebrating the Golden Gate 75th anniversary together with For-Site Foundations International Orange Project.