Banshee Blacktop
We're currently finishing the sound
mix for Banshee Blacktop in the
American Zoetrope building
Venice Underwater
This is beautifully shot documentary shows
how, as the winter seas rise, Venice itself
becomes dangerously submerged.
Racing to Zero
An upbeat documentary that presents
new solutions and resources that can
emerge from the problem of global waste.
Letters In The Dark:
Franza Kafka and Milena Jesenská
by media artist Doug Hall.
Greetings from Amarillo
Chip Lord and Hayden Pedigo
partner on this new video portrait that begins and ends at the Cadilac Ranch
The Family Whistle
Michele Ruso traces the Coppola clan
back to its roots in Bernalda, Italy
"Film as dream, film as music. No art passes our conscience in the way film does, and goes directly to our feelings, deep down into the dark rooms of our souls."
―Ingmar Bergman
Established in 1983, Earwax Productions has composed, designed, mixed and helped to create audio from San Francisco to Moscow, Helsinki to Tonga. LEARN MORE
Feature Film & Documentary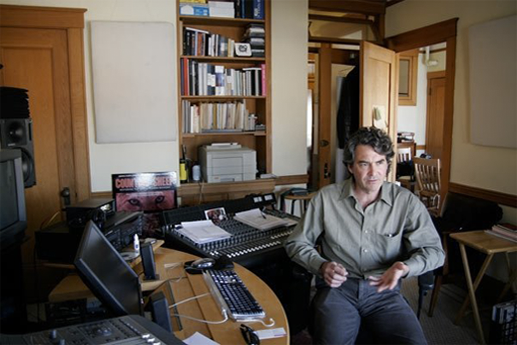 Sound Design
Earwax provides full range of services from a basic sound effect library search, to feature film sound. We also provide composition and design for interactive audio for product and brand sonification. Along with many of the professional commercial sound effects libraries, the Earwax sound collection reflects over thirty years of audio exploration.
Mixing
Award-winning radio, documentary and feature film mixes. Basic stereo, 5.1, 7.1, audio tours, 360 virtual reality and location based mixing for custom multi-channel installations and museum applications.
Recording
Comfortable quiet studio with a variety of microphones for basic voice-over, group and ADR. Field production recording, sound effects as well as on-site interviews. Voice coaching and directing can also be provided. Skype, JK Innkeeper II, HD projection and video sync.
Facilities & Gear
Earwax operates the industry standard AVID Pro Tools 12 in both our recording and editing suites. Tape baking, ¼" digital transfers and other exotic archival services. We also maintain playback gear for almost every format ever conceived. Click for our complete GEAR LISTING.
We are also very pleased to have Café Zoetrope conveniently located in the building.